Services
Insurance Crash Repairs
Collision Repair Centre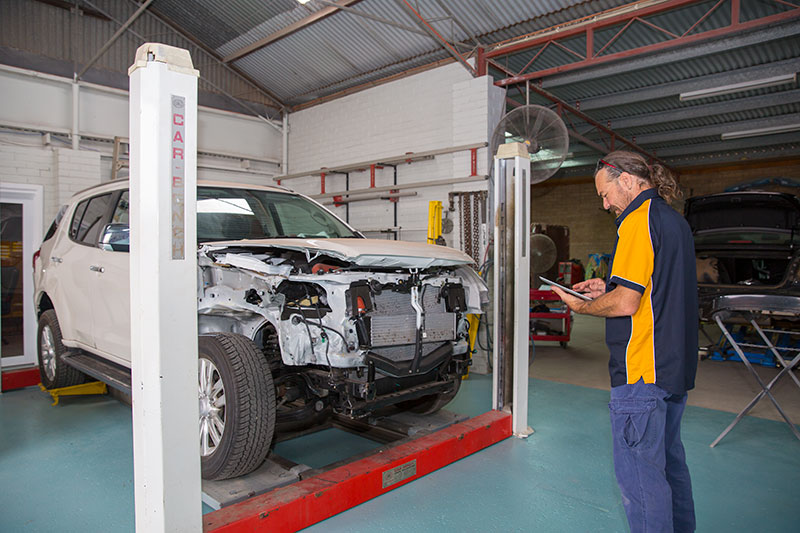 QUoting
Kings Bodyworks deals with ALL insurance companies, we also specialise in private, fleet and commercial work, ranging from 4WD drives, passenger cars to light trucks and buses.
We understand how valuable your time is and how much you value your vehicle, if there's one thing worse than a broken car it's the time it takes for the repairer to book your vehicle in for repairs and the turnaround time.
Once your vehicle is in our workshop we will ensure to have it repaired within reasonable timeframes, no need to wait weeks or months to have your repairs started or completed.
Quotes are free and you don't need to make an appointment, they only take 10-15 minutes so come and see us today!
Smash Repairs & Panel Replacement
No matter how carefully you drive, as long as you're not the last driver on earth, you're going to end up with some dents. Whether it's an inconsiderate parking spot neighbour, a stray kangaroo or emu, or the bad luck to be in major accident, everybody ends up with a couple of dings at some point.
Here at Kings Bodyworks we have a team of certified auto body specialists who can adopt innovative processes to get you back on the road as quickly as possible. With industry leading technology, we straighten, panel-beat and repair your car as per the manufacturer guidelines.
Our licensed repairers are available to call on to solve any problem you may have, they are dedicated to achieving the highest standards in automotive repairs with minimum disruption to our clients. All work has a lifetime of ownership guarantee, whether it is a bumper replacement or major collision repairs.
If you need any dent repair whatsoever, get in touch with us today!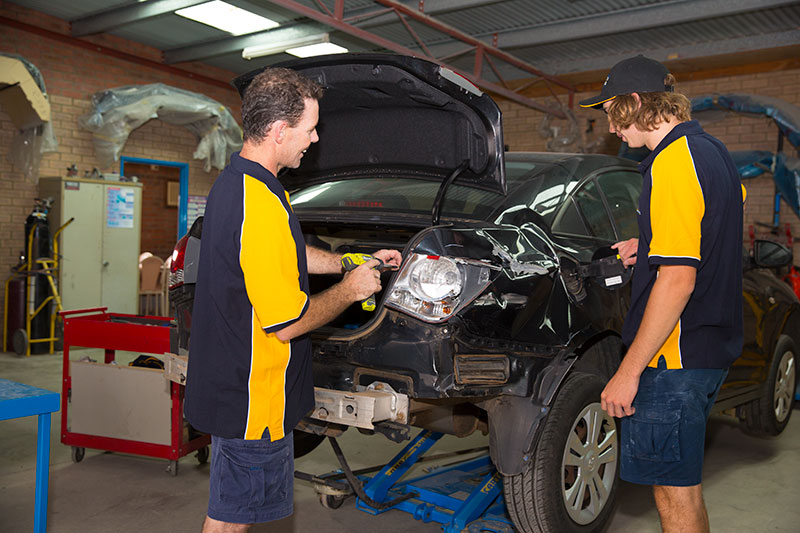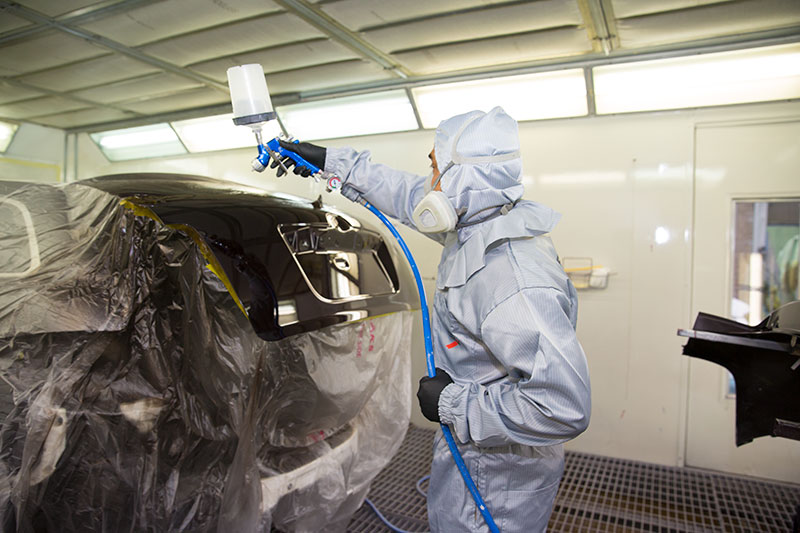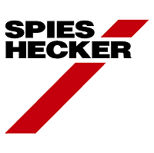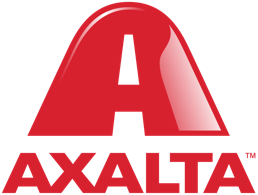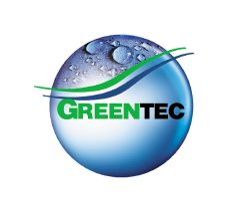 Paint Refinishing
Our Paint Refinishing workshop is equipped with the latest technology to ensure all vehicles are painted to the highest quality.
The painting process using our envirobase paint system involves several steps, vehicles are prepared in separate paintwork areas having a dedicated preparation area, dedicated priming booth and then sprayed in a completely controlled dust free environment using our Seetal wet floor, full down draught oven where we are thereby able to expertly duplicate the original finish.
Infra-red curing technology is also used in the workshop and allows vehicles to be dried the same way as car manufacturers.
Our painter technicians are provided by the supplier extensive support and training in the use of their products and are continually kept up to date with the latest in paint technology.
If you're after any spray painting work, talk to one of our friendly staff today!
Chassis Straightening
Whenever your vehicle has been in a collision, there is a chance that the chassis, the framework that holds your vehicle together, can be deformed by the force of the impact.
Here at Kings Bodyworks we are equipped with an international recognised Carbench chassis aligner with vector pullers that allow our skilled technicians to return your vehicle to its original factory specifications, to within a millimetre.
If you've been in an accident, contact us today!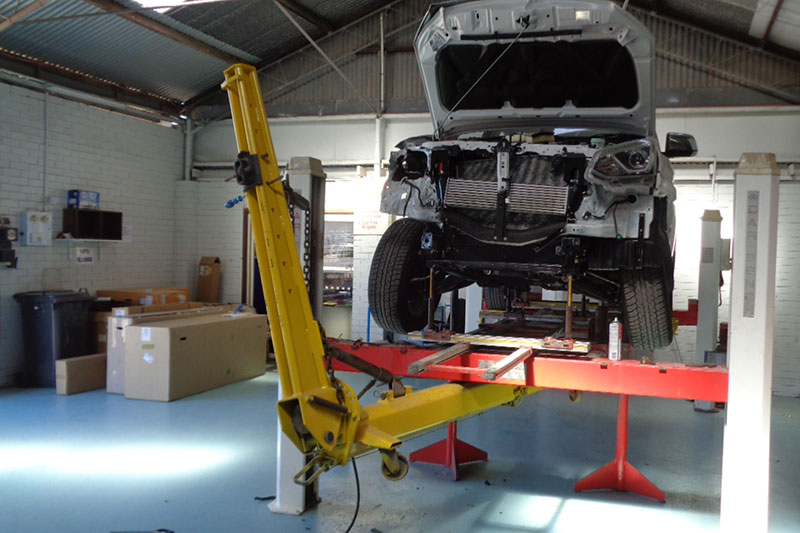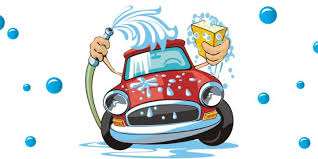 Detailing
As a courtesy, we clean all the cars we repair at no extra charge. We want all of our customers to feel like their vehicle is coming back to them as good as new, and having a fresh, clean interior is just our attempt to make that feeling as strong as possible.